In accordance with the requirements of the Beijing Municipal COVID-19 Vaccination Program, and in line with the principle of " no student is allowed to leave the university ", Beijing Sport University (BSU) started its COVID-19 vaccination. From March 4, the school will start vaccination for all students in batches. The temporary vaccination site was set up at the Dapeng Pavilion, and the Haidian District Health Committee, Shangdi Hospital and the University Hospital were jointly responsible for the on-site medical security work.
A dedicated team of 40 health care professionals carry out on-site services. They were responsible for issuing informed consent forms, collecting health information pledges, verifying health and identity information, administering vaccinations and carrying out medical consultations in detention.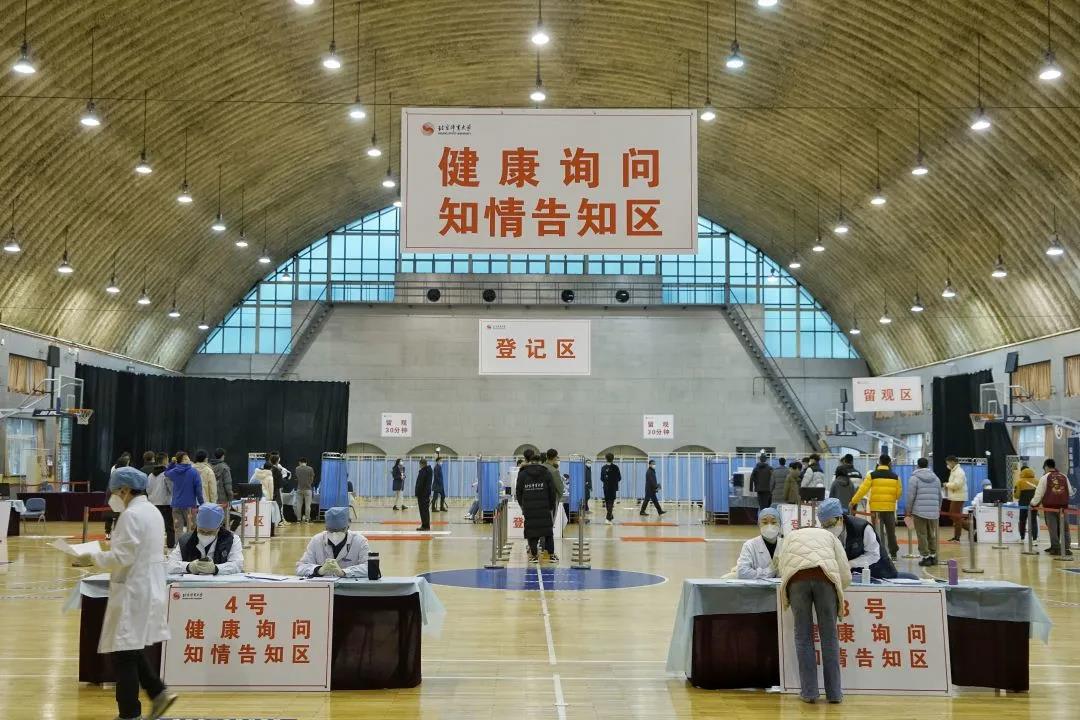 The University attaches great importance to this vaccination. The University Hospital, Student Affairs Department and other relevant departments made thorough preparations in advance. Before the vaccination, Student Affairs Department promoted scientific knowledge of vaccination to students, solicited their willingness to be vaccinated, and arranged the order of their arrival in advance; the university hospital strictly followed the relevant regulations and arranged the vaccination process and the venue in advance. At the vaccination site, all relevant departments worked together to organize the arrival of students, maintain order, and do their utmost to ensure the COVID-19 vaccination.