In order to further enhance the initiative of young teachers actively integrating into the sports front and the development of the school, and enhance the team building ability. On July 28, Cao Weidong, Secretary of the Party Committee and president, gave a guidance report to young teachers who participated the training camp. The report was chaired by Xing Shangjie, deputy secretary of the Party Committee.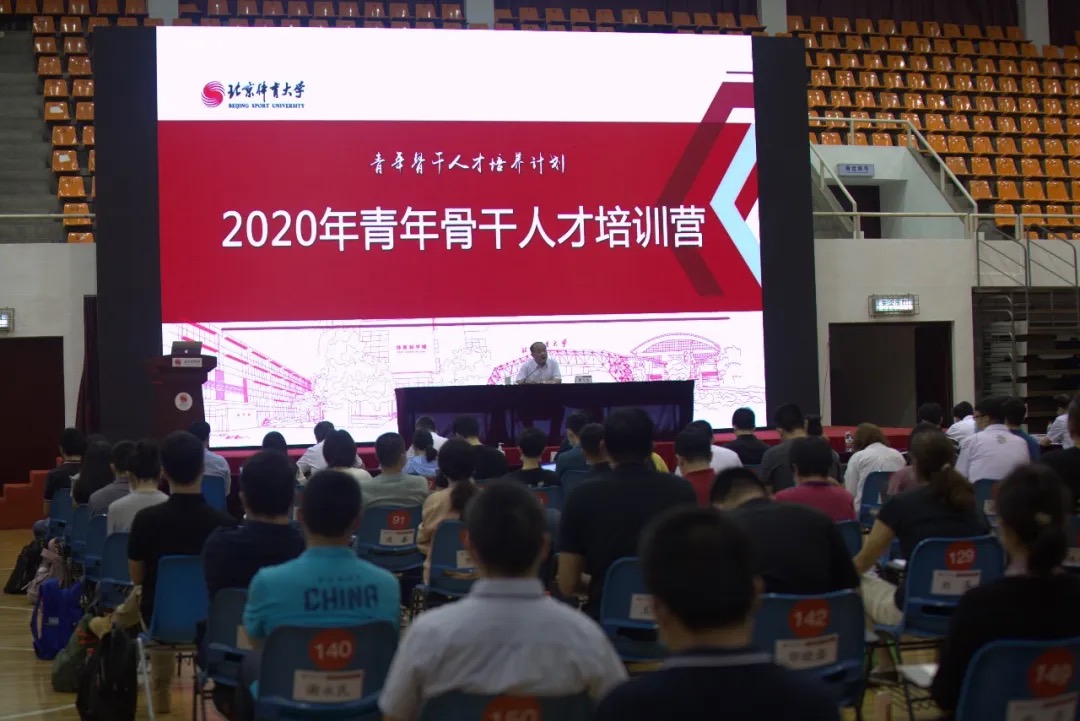 Cao Weidong delivered a speech with the theme of "facing the challenge of the times bravely, writing brilliant sports life with the light of science and humanities". In his speech, Secretary Cao benchmarked the requirements of national strategy and sports main battlefield, focused on the integration and development of disciplines, systematically sorted out the problems to be solved, and encouraged the young teachers from three different aspects to walk road of the sports life.
Firstly, we should know our goal clearly and firmly embark on the road of sports life. Young teachers should be "sports practitioners who understand education and educators who understand physical education".
Secondly, we should boldly cross boundaries and take a good path of sports life in the integration of disciplines. He encouraged young teachers to promote the organic integration of their majors and sports studies and seek for breakthroughs and innovations in the cross-integration of disciplines and majors.
Thirdly, young teachers should actively participate in sports and walk out the road of wonderful life in the main battlefield of sports. Young teachers should devote themselves to physical education.
Cao Weidong said that the realization of "BSU dream" is rely on every young teacher's efforts.
Xing Shangjie pointed out in the conclusion that president Cao's report proposed encouragement from the three aspects:"goal, path and practice", which fully reflected the school Party Committee's expectation to young teachers.